Create an Object
Based on these scenarios: Create a model, Audio/video feedback , Mind mapping the soil
Inspiration for these learning activity packages: Benchmark and createVertaa ja luoEvaluar (por comparación) y crearKarşılaştırma ve oluşturma Explore and createBenchmark and planHavainnoi ja luoVertaa ja suunnitteleObservar y crearEvaluar (por comparación) y planearGözlemlemek ve oluşturmakKarşılaştırmak ve planlamak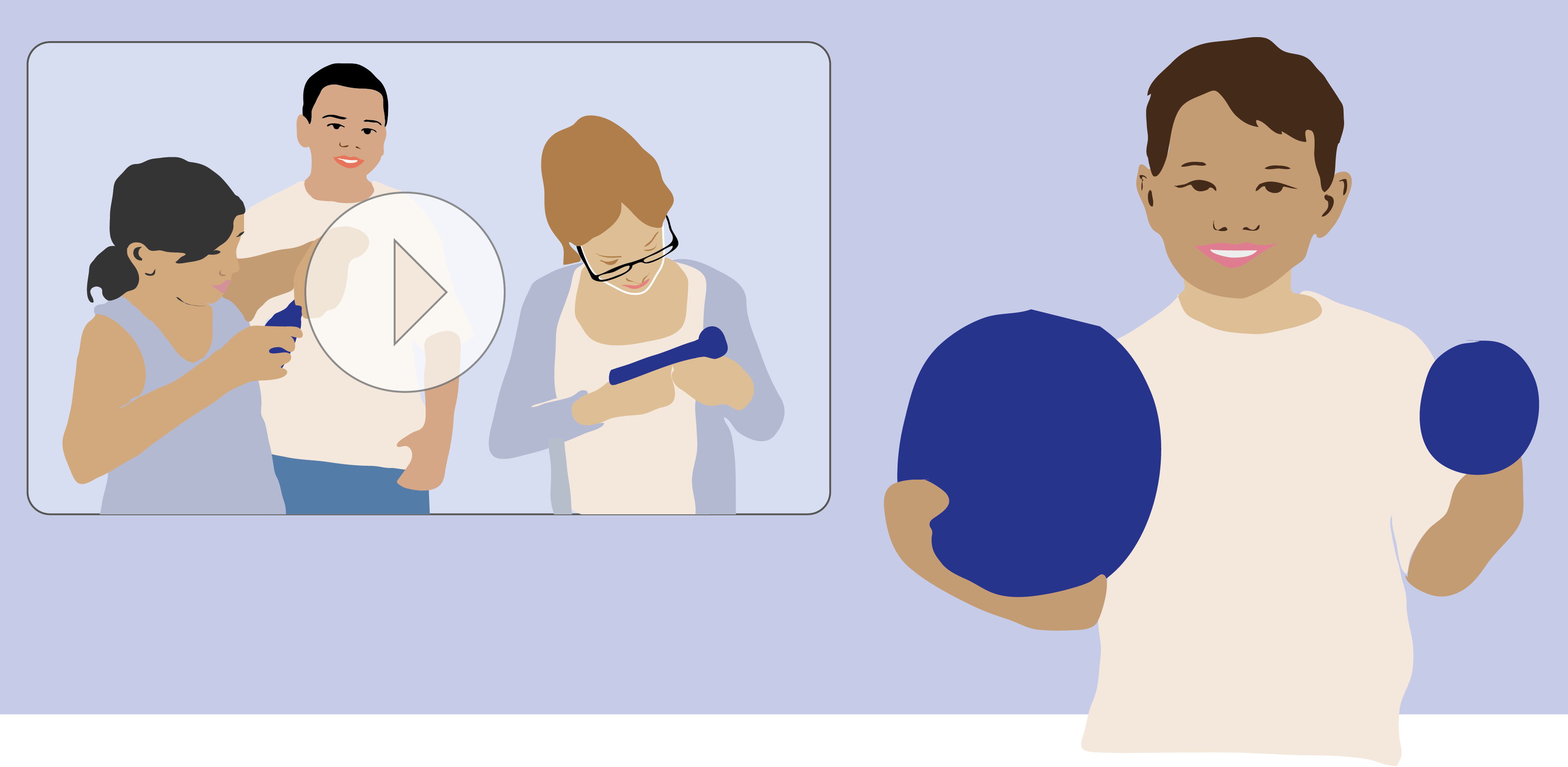 This story's unique quality is its relation to hacker and maker cultures that are finding their way from hobbyist environments to formal learning spaces. Opening up schools to maker cultures and fabrication practices may foster entrepreneurial and inventor spirits in students, and may expose teachers to possibilities for developing, for example, pedagogical, technical and organizational competences. Students will learn about mass customization and its potential impact on current economic and environmental practices. This learning story encourages to build connections to national Fabrication Laboratories and Hackerspaces as a way of connecting schools with other aspects of society. The connection to workshops outside of school can give access to expert builders and makers whose support can save you time.
Object design brief – Create an object that addresses a challenge they recognize in their community. Select an appropriate audience for your object and ensure that it is meaningful and usable for that audience.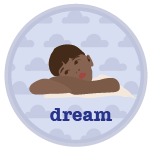 DREAM – My idea is to ask the students to create their objects in relation to an issue in school, environmental awareness, engaging people to exercise, or to promote well-being. I present my idea to the students and ask them to form teams and to choose an area that interests them most. REFLECT – Students reflect on their design brief, their plans for the next session and the challenges they may foresee and what.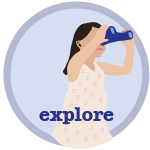 EXPLORE – The teams are asked to observe after school. They take pictures and interview people that they are creating their object for. As an extra task I ask them to search and collect examples of the kind of objects they would like to create. REFLECT – Teams reflect on what they observed, the challenges they encountered and how they are planning to analyse their collected information.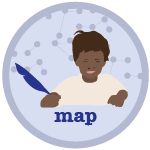 MAP – As all teams decided to work with "Wellbeing and fitness", we draw a large mind map to the interactive whiteboard that includes the ideas and examples of all teams. Although many teams collected similar examples and media files, after the lesson, each team has chosen a distinctly different challenge that they are aiming to address. Some try to tackle workplace wellbeing, others chose to address low quality of sports equipment in schools. REFLECT – Teams record their experience of the activity, including their major findings and how they could imagine using the activity in the future.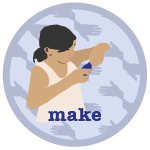 MAKE – The teams start planning their objects through sketches and paper models. They then use design software such as Google SketchUp, InDesign, PhotoShop, and others, to develop their ideas. We are using the tips on the local Fabrication Laboratory website to create models and digital files the machine can read. While the teams are creating their initial prototypes, I discuss with them who they would like to test their models with. As most students are interested in learning how to actually build their objects, I contact the local Fabrication Laboratory and arrange a class trip with the crafts teacher to their facilities. The Fabrication Laboratory director is telling me that a group of university students is visiting the lab at the same day and adds that they might be interested in helping my students. REFLECT – The students record individual reflections about the making process, their role in it and the challenges they encountered. They further reflect on what is still left open in their designs. They also record comments, questions and suggestions for other student teams.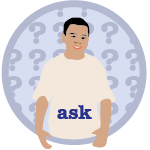 ASK – At the Fabrication Laboratory, each of my student teams gets help from university students and the crafts teacher. After a short discussion and a few changes to the initial designs, the university students explain the 3D printers and laser cutters to my students and even print and cut objects. Also the the staff of the fabrication laboratory is genuinely friendly, they welcome questions and are motivated to help. I am surprised, but no previous knowledge about the machines was required. After the trip the students record feedback into their TeamUp spaces. REFLECT – The teams reflect on the main comments they received from their participants and how this may affect the redesign of their object.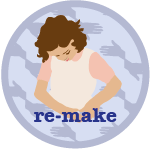 RE-MAKE – Based on the progress that was achieved during the Fabrication Laboratory visit, my students finalize their objects. REFLECT – The teams report on how they achieved their re-design plans, the challenges they encountered and what further steps they would have taken if only there was more time.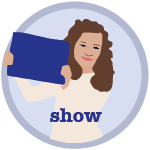 SHOW – It is too complicated to organize a certified Mini Maker Faire at my school, and unfortunately there is no mini maker faire organized around my school during the time I am performing the story (see: Maker Faire Map), but it is easy enough to arrange a few tables in the hallway, print flyers and mobilize three parents to support an informal presentation day at the school for my students to show they objects. The event is open for the public, the families of the students and some of the university students attend. During the event I create a video, which I upload to an online video sharing site tagged with "iTEC", "Make", "Maker movement" and "Student Projects". To show more people what my class did, I email the link to the video to the Maker Educational Initiative  at: Info@MakerEd.org. To get even more recognition, I also ask the students to document their design process and design results and to post step-by-step documentation to the Fabrication Laboratory we collaborated with. Including a short video in which you tell what makes your design unique and what it does. REFLECT – The students reflect on their design and documentation process by relistening to all of their recordings and by recording a last reflection. They also listen to the recordings of other teams and record a final comment for them.
Accessing a Workshop
Your School – If your school has a 3D printer or laser cutter, ask the workshop facilitator to teach you and the students how to use the machines. 3D printers are relatively affordable, comparable to that of an iPad. Acquiring one to the crafts shop of your school might be feasible.
Other Schools – You may contact a school whose crafts shop has modern fabrication tools such as 3D printers, milling machines and laser cutters. You could also ask students to initiate this collaboration.
Universities – You may contact a design university and ask students to support your class.
Fabrication Laboratories – A list of fabrication labs around the world.
Hackerspaces – A list of hackerspaces around the world.
Parents – A parent might work at a place where access to a 3D printer or a laser cutter is given. This would of course be another way of accessing the machines.
Construction kits – If access to proper facilities is missing, you may consider DIY kits, such as Legos, Lego Mindstorm, Scratch boards, Arduino, play-dough, air-dry earthenware, polymer clay, cardboard.
Everyday objects – If none of these facilities listed above are available, you may ask the students to be even more creative and to hack everyday objects, they would normally throw away, to implement their designs. This should be stated to the students in the beginning of the class. They can still create digital models, but need to think of the material they will use to develop the tangible aspects more thoroughly.
Exciting examples


Book examples


//php get_sidebar(); ?>